$95 (60 min) $135 (90 min) +$45 travel fee for in-home service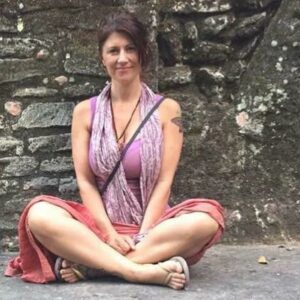 Thai Massage is an ancient practice blending yoga-like stretching and energy meridian compressions. Performed clothed on a mat on the floor, it encourages balance and flexibility.
Thought to have originated over 2500 years ago, created by the Buddha's own personal physician, this system of therapeutic bodywork has been influenced over the centuries by Chinese, Indian, and other Southeast Asian cultures. Active, yet relaxing, Thai massage lowers stress and increases flexibility and range of motion by assisting the body through a variety of stretches and positions. The benefits are many, and include the relief of muscle and joint pain, stimulation of circulation and lymphatic drainage, boosting energy, and calming of the nervous system.
Your Thai massage session may be enhanced by Aromatherapy.
*Plan to wear loose and/or stretchy clothing to your massage session