About World Tree Healing Arts and Miriamah Saba, Nationally Certified Massage Therapist, Arvigo® Practitioner, Pre- & Perinatal Massage Specialist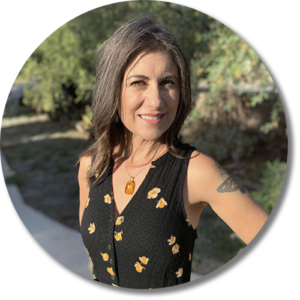 Specializing in women's health and global massage therapies, including the Arvigo Techniques of Maya Abdominal Therapy®, the Spurgeon Method of Breast Massage™, Prenatal & Postpartum Massage, Ashiatsu Barefoot Massage and Thai Massage.
World Tree Healing Arts was created by Miriamah Saba, LMT, in 2016..the culmination of over 25 years working in the realms of natural health and wellness, and a desire to share her unique, specialized services within the Las Vegas community.
Integrating her background in holistic women's healthcare with her career as a professional massage therapist, World Tree was built on a foundation of global awareness and time-honored traditions, gleaned from having lived and traveled internationally since childhood. As a young mother, Miriamah was called to apprentice with midwives, ultimately choosing to become a birth doula, childbirth educator and postpartum caregiver. She practiced for 13 years in her home state of Colorado, and after completing her training at the Colorado School of Healing Arts, added therapeutic massage to her business, "Motherwise", providing a range of services geared toward women/families in the childbearing year. She later relocated her family to Nevada to accept a position working in an internationally recognized luxury spa, where she has practiced her craft for over 15 years, and is known as a specialist in prenatal massage, as well as exotic modalities such as Ashiatsu and Thai Massage.
"…living in Southeast Asia, and travels in Europe, Central America, and the Middle East helped inspire her to bring therapies from around the world together, offering multiple paths to wellness…"
A lifelong student of Herbology, Miriamah enjoys weaving elements of nature into her work, drawing from cross-cultural healing traditions, and the time honored ways of the ancestors. Her experiences of living in Southeast Asia, and travels in Europe, Central America, and the Middle East helped inspire her to bring various world therapies together, offering multiple paths to wellness in her healing arts practice. Miriamah has three adult children, and now a growing brood of wonderful grandkids! She makes her home on the outskirts of Las Vegas with her husband, an Arborist and local "gardening guru", and they are currently working on a second home on a teak plantation in Belize.